Secrets of the Truly Great
Treat your employees BETTER than your customers. – Jeffrey Gitomer
Your employees are your ticket to easy street. Don't have good employees? If you'd like to find out who might be responsible for that, lean in close, and I'll whisper the answer:
You are.
I consider myself very fortunate. I have learned a lot from every employer I have worked for. In all cases, I've learned as much observing what NOT to do as what should be done. Valuable lessons can be learned not only from employers and employees, but from competitors as well. Learn from their mistakes, and you won't have to learn from yours.
If you have hired well, trained well and treated well – you are on the road to serious financial success. Your operation will run smoothly, regardless of whether you're in the office or not. You'll have employees who not only think on their feet, but will think like an OWNER. Thinking like an owner is a very good thing for the right employee to do. Allowing them to think like an owner leads to nothing but profit and easy management for you…so why not let them?
Manage the talent, not the title. – Donald Trump
Some of the most loyal, valuable and astute employees will not arrive at your front door with an entourage and trumpet flourish. Your "diamond in the rough" could be the Mortuary Science student, or the kid who washes your cars and cuts the funeral home lawn during the summer. Watch these types carefully. You'll know you might have a good one if they take care of customer problems expertly without tracking you down to get an OK. Don't fall into the trap of ego-anger because "they act like they own the place."
True funeral service talent is a rare gift. Many a moronic funeral home operator has run off their own personal money machine by treating a practicum student or apprentice as cheap labor…indentured servants to be exploited. Truly great funeral home leaders teach, groom and observe these people and then hand pick the finest of the crop.
Lead, follow, or get out of the way. – Lee Iacocca
I have always had difficulty letting go or turning over control of a funeral to someone else. I'm a perfectionist in my professional endeavors (my wife wishes some of that would spill over into my home repair pursuits) and although I know that most of the people I've worked with would do a perfect job, I will always have trouble with being a funeral micro-manager.
The funeral business is a terrible place to try and micro-manage. The unpredictability of the numbers keeps things in a relative state of chaos. Variables with family needs and personalities add another factor of instability. It simply can't be done. So don't try to do it, and you'll save yourself a fortune in antacids and therapy.
We've all known a figure-head owner at some point. I know this is a bit of a sore spot, but if you are a figure-head owner, do your business a favor and just remain a figure-head. Don't try to manage the operations if your employees are already competently and profitably managing it for you. You'll only end up frustrating yourself and your employees, or hurt your business. Always sacrifice the lamb of ego to the gods of profits.
The employer generally gets the employees he deserves. – Walter Gilbey
Employees are not difficult creatures to figure out. Show them a little appreciation and they'll work even harder for you. An open-ended lunch hour on a slow day means as much to frazzled funeral directors as a day off. A box of donuts or sack of hamburgers for lunch on a busy day shows them you care. An extra $50 or $100 in the pay envelope buys you ten times that in gratitude and goodwill from your employees. A generous wedding gift or toys for their children at Christmas puts you in the realm of the truly great, a guerrilla. One funeral home owner I know takes the name of each director that receives a thank you note and enters that director into a drawing each time he gets a note. The prize? An all-expense paid trip to Hawaii. How hard do you think his directors work for client families? Take the time to motivate and appreciate your employees. Your bank account will thank you!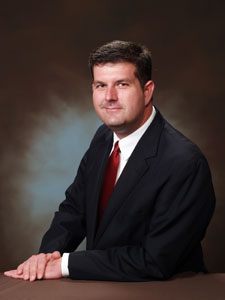 Dan Heaman, The Guerrilla Director, is a licensed Funeral Director, Certified Funeral Service Practitioner and Certified Guerrilla Marketing Coach. He specializes in funeral service marketing and public relations, having worked with both family and corporate owned funeral homes. You can email him at dan@danielheaman.com